Hotel Introduction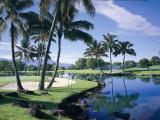 Located in Chiayi, southern Taiwan palm Lake Resort to international fame as the background peaks of Alishan, filled with simple country style interface Chianan Plain, and the Tropic of Cancer and over down the middle, the four seasons climate is mild and pleasant, was a natural holiday heaven Resort.朗读显示对应的拉丁字符的拼音字典
Tel:05-2590000
Hotel Address:Fanlu Township, Chiayi County, the third farm 24 Fuk Estate,
Room Introduction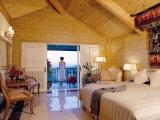 Slope in the fairway, enjoying the excellent 360-degree field of view 30 holiday huts, the integration of indigenous southern flavor and color to Alishan rock and natural wood for building materials, send out the original moving beauty. Each room is built from the fragrant wood imported from, a light emitting phytoncid natural taste, so you do not consciously relax tense mood, well-crafted home furnishings design and art decorations, Spain Lo beige travertine bathroom floor, hand Carved bamboo bathroom ceiling, amassing showing extraordinary artistic taste.
Leisure Facilities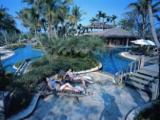 Golf Course: golf course designed by the master of the Japanese national treasure - Shunsuke Kato personally plan to enrich the professional experience and first-class technical team, along undulating terrain to create natural challenge issued by the layout of the fairway with the perfect combination of tropical landscape, showing a very layered and visual rhythm of the spectacular view, quiet and indifferent as if a natural painting, between heaven and earth to carry out unlimited, not only for palm Lake won the most romantic dream of playing 』『 reputation, but also by "Shunsuke Kato," as his life most proud of world-class work! tropical island water world; by the international design guru Stephen original transplant tropical Hawaiian rainforest landscaping, water slide, Jacuzzi, all 4,200 square meters in this island paradise found. Four Seasons Garden: a garden of tropical landscape, has caused the rest scattered pavilions, wood furniture, exquisite stone carvings, the sound of gurgling water, as if to the world outside the Blossom. Chunshen SPA: SPA independence in the open room, so Ali Reiki for your SPA, so you obviously enjoy top SPA ultimate distillation of courtesy.
Restaurants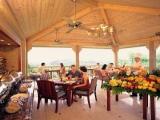 Phoenix Xuan Restaurant: quiet and elegant interior design adopted to light, fresh flavor the basic requirements for cooking, and creative chefs using local ingredients combined with research and development, excellent conditioning, smell, and taste the exquisite dishes, but both the self-cultivation Concept of health. Lagerstroemia alfresco dining pavilion: in the construction of golf course next to the open-air restaurant by logs, allowing you to palm trees, the morning light, easy to enjoy exquisite dishes to add phytoncid.
Peripheral Scenes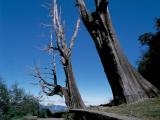 Mt. Danaiku. Janfusun world. Pak temples. East Stone Fisherman's Wharf. Tseng Wen Reservoir. Sun Moon Lake. Tatachia
Directions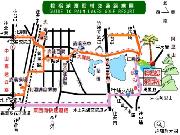 Second National Highway III high ﹝ ﹞ south (or north) to the Po Interchange take the Alishan Highway (Tai 18 Line), to Alishan direction, and Taiwan to the intersection three-phase, turn left (To the Fan Road / Jhuci direction) 8 to 10 minutes straight, you can see into the palm Lake Resort main entrance.